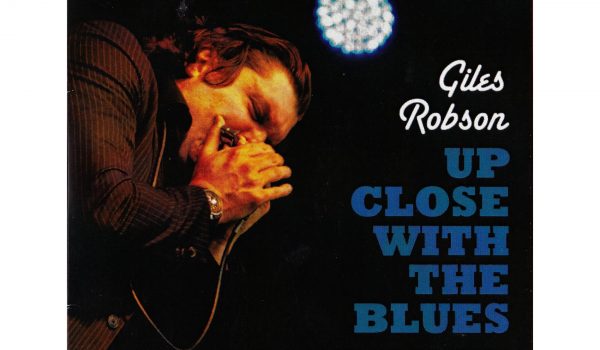 Album: UP CLOSE WITH THE BLUES
Artist: Giles Robson
Record Label: Eigen Beheer
Release Date: //2018
Recensie: Ton Kok
Vol verwachting klopte ons hart … afgelopen maand kwam de cd 'Journeys To The Heart Of The Blues' van het trio Joe Louis Walker, Bruce Katz en Giles Robson uit. Op dit album gaan de heren terug naar de essentie van de blues.
Maar eerder dit jaar bracht Giles Robson ook al een cd uit waarop hij eigen al dezelfde reis maakte. Op de cd 'Up Close With The Blues' staan tien pareltjes, die Giles in de afgelopen tien jaar heeft opgenomen. Giles zingt en speelt harmonica en wordt in vier nummers op akoestische gitaar begeleid door Vince Lee en op vijf nummers door Filip Kozlowski. Het nummer "Locomotive" brengt hij solo.

We krijgen een tiental prettige nummers voorgeschoteld, negen ervan zijn 'back to basic' bluesnummers, het slotnummer "Hometown" valt meer in de categorie folk.

Hoewel hij met zijn band momenteel een van de beste Britse bluesacts is, is dit album ook niet te versmaden. De gitaristen hebben een zuiver begeleidende rol, maar Giles weet als zanger en solist volledig te overtuigen. Het is een heerlijk intiem werkje geworden, waarvan je lekker onderuit zittend met een goed glas in de hand van moet genieten, zoals hij het zelf omschrijft op de hoes.

Deze cd is alléén verkrijgbaar bij zijn optredens. Mocht je één van zijn shows bijwonen, vergeet dan zéker niet een exemplaar van dit fraaie werkje mee naar huis te nemen.