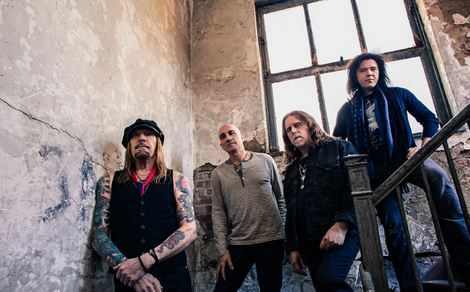 "Eerste editie Roots in the Park met programma om van te watertanden"
6 juli, Julianapark, Utrecht – 'Het mooiste kleinschalige festival met grote namen', zo wordt Roots in the Park ook wel genoemd. En niet onterecht want op het affiche prijken Internationale headliners als Beth Hart (die hier haar enige Nederlandse show van deze zomer zal spelen!) en Gov't Mule, de southern/jamband onder leiding van Allman Brothers Band gitarist en zanger Warren Haynes. Niet zomaar namen die je verwacht op een eerste editie, en zeker niet op een festival met een intieme opzet. Daarnaast enkele artiesten die de liefhebber vast en zeker zal bekoren, zoals de Otis Taylor Band, een graag geziene gast op de grote Europese festivals, maar slechts zelden ook daadwerkelijk in Europa te zien. Ook de talentvolle Canadese band Ben Caplan & The Casual Smokers zijn van de partij, Ben Caplan's naam is in opmars, onlangs speelde hij een reeks solo-concerten in ons land en nagenoeg alle zalen waren uitverkocht! The Excitements brengen een stevige dosis 60's rhythm 'n blues en dampende soul in de traditie van Otis Redding en Aretha Franklin. De Britse band The Epstein brengt folk en americana. Dit voorjaar komt hun nieuwe plaat uit, een veelbelovende schijf van een bijzonder veelbelovende band. Voor een set steengoede blues is de Amerikaanse band Moreland & Arbuckle geboekt. Het festival wordt geopend door Maison Du Malheur, een originele en talentvolle band die bij uitstek geschikt is om een veelzijdige muzikale dag in het park af te trappen!
Om de kennismaking met het fonkelnieuwe Roots in the Park nog aangenamer te maken zijn de entreeprijzen zo laag mogelijk gehouden. Met een voorverkooptarief van € 35,- (excl. servicekosten) ligt de prijs ónder het gemiddelde prijsniveau van de Nederlandse festivals van gelijke omvang.
Voor meer info ga je naar www.rootsinthepark.com.
Volg ons ook op Twitter en Facebook.
Direct kaarten reserveren? klik hier