Hookrock (Indoor) is weer in aantocht! Het leukste en gezelligste blues- en rootsfeestje in de omstreken! Altijd leuke mensen, fris bier en lekker eten aan economisch verantwoorde prijzen met daarboven op een line-up om van te smullen, wat wil een bluesliefhebber nog meer ?
Hookrock is al sinds 2005 een jaarlijks terugkerend bluesspektakel aanvankelijk op het terrein aan de Lutselusstraat in Diepenbeek maar dit jaar wordt het festival in het Ontmoetingscentrum Rooierheide gehouden.
Hookrock tracht de oorspronkelijke doelstellingen om een (blues) festival in Diepenbeek te organiseren, in ere te houden; een kleinschalig gezellig festival dat een gevarieerd programma wil brengen voor de niet meer zo jonge muziekliefhebber.
Het is moeilijk om voor iedereen goed te doen en dus besloten de organisatoren van Hookrock het te houden festival terug te brengen naar het eerste weekend van juli, t.w. vrijdag 30 juni en zaterdag 01 juli 2017. Men probeert bij Hookrock ieder jaar de lat ietsje hoger te leggen en dus zijn organisatoren een heel jaar aan het werk geweest om ook voor deze 14e editie weer een uitgebalaceerde line-up bij elkaar te krijgen. Het affiche van Hookrock 2017 vertoont een reeks van gevestigde namen binnen de blues, voor iedere wat wils.
Zoals gemeld heeft de organisatie niet alleen de datum veranderd maar ook een verandering doorgevoerd i.z. de locatie van het te houden festival. Dit jaar is de plaats van gebeuren het Ontmoetingscentrum (OC) Rooierheide aan de Rooierheidestraat 100 te Diepenbeek. Deze zaal en aangrenzende weide zullen zonder meer door de organisatie als de gezellige festivalruimte worden aangekleed zoals we die van Hookrock kennen.
Op vrijdag is het show-time om 19:00 uur en op zaterdag om 14:00 uur.
Programma:
Vrijdag 30 Juni:
19:00 – 20:15 uur: Bluebird (BE) – Jong bluestalent met als thuisbasis Missy Sippy in Gent. "Four white guys who can play the blues"
20:45 – 22:00 uur: The Liberators (NL) – Een band afkomstig uit Maastricht. Hun stijl heeft roots zowel in de deep swamp swamp van Louisinana als de soul van Memphis.
22:30 – 00:00 uur: Ana Popović (SRB/US) – Deze uit Servië afkomstige bluesrock 'chick' is een ware wervelwind op het podium.
00:30 – 02:00 uur: Cosmo's Foger-T (BE) – Frankie Saenen drummer van The Scabs in de bezetting van Cosmo's Foger-T brengt een tribute aan de legendarische Creedence Clearwater Revival. Nog één laatste keer alles geven….
Zaterdag 01 Juli:
14:00 – 15:00 uur: Helix Electrix (BE) – Limburgs trio met authentieke extravangante grooves van swamp over funk met blues doordrenkte shuffles op Guttlin guitars.
15:30 – 16:30 uur: Mike's Electric Mud (NL) – Blues uit de swamps van Nederlands Limburg in de stijl van Lester Butler & The Red Devils en The Fabulous Thunderbirds.
16:55 – 18:15 uur: Robbert Fossen & Peter Struijk Band (NL) – Eén van de meest solide band van Nederland in Pure Chicago stijl met talloze Blues Awards op zak toveren ze Diepenbeek om tot 'The Windy City'.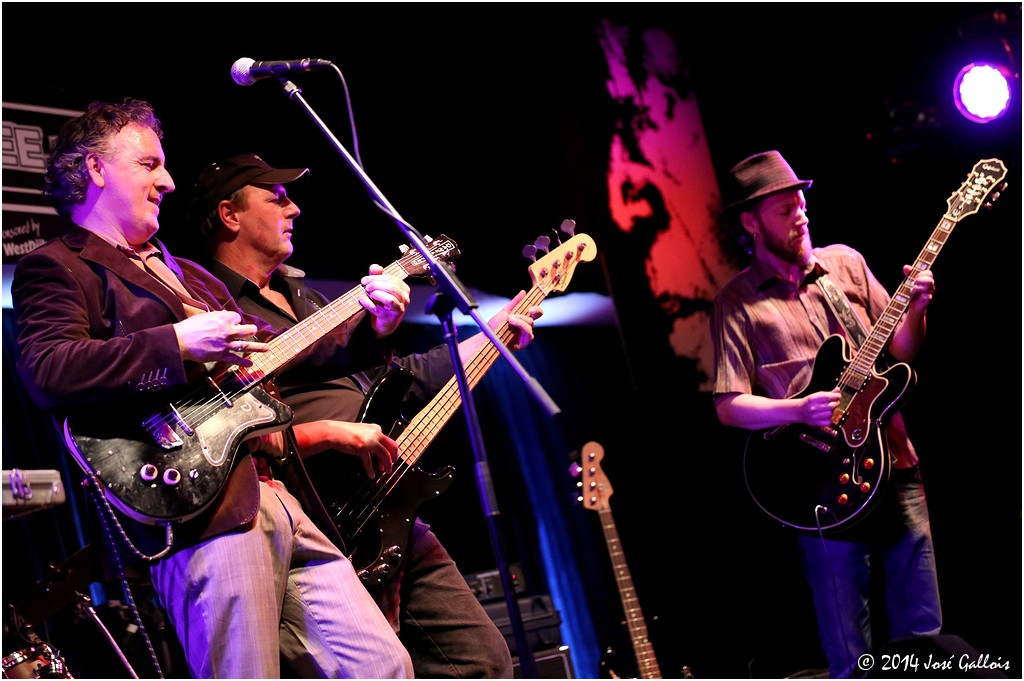 18:40 – 20:00 uur: The LeRoi Brothers (US) – Een roots-rock band ontstaan in 1981. Op 1 Juli staan ze op Hookrock in de originele bezetting. Hun playlist bestaat uit blues, country maar ook het stevigere garage-rock schuwen deze mannen niet!
20:25 – 21:45 uur: Toronzo Cannon & Band (US) – Een Chicago bluesman met Amerikaanse band die uitgegroeid is tot een certitude in de blues. Toronzo Cannon zien optreden is blues 'beleven'!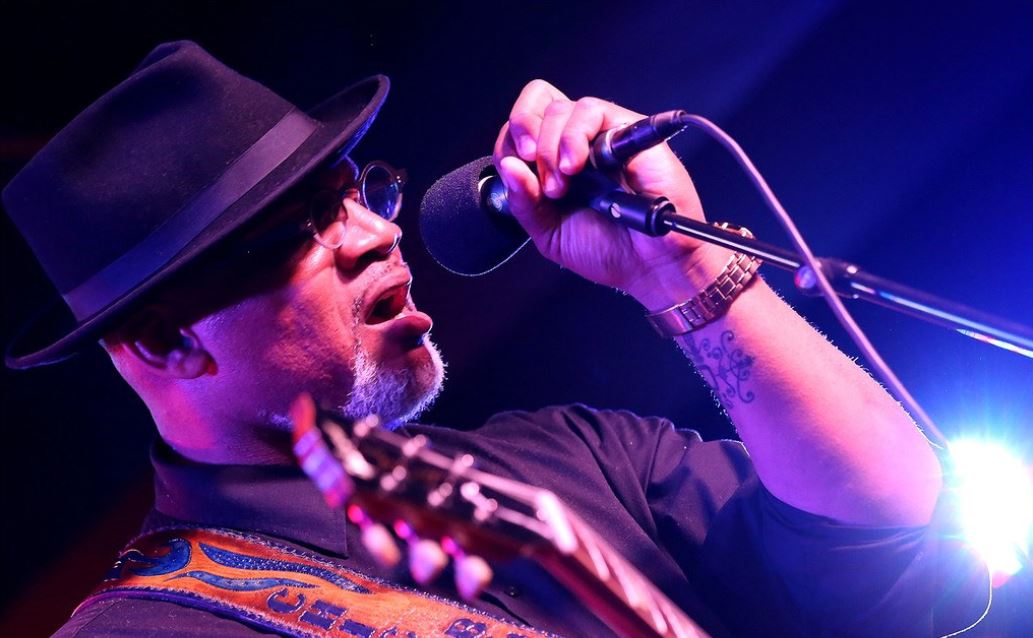 22:10 – 23:30 uur: The Imperial Crowns – Uit Los Angeles – California Jimmie Wood, J.J. Holiday, Billy Sullivan en hun Crowns zijn terug in 2017. Speciaal op Hookrock met Jimmie's dochter Rachel C. (backing vocals) en Danny Avilo (bass). Het nieuwste album 'The Calling' staat voor snijdende harmonica en doordringende gitaarriffs. Rauwe en psychedelische preachin' blues!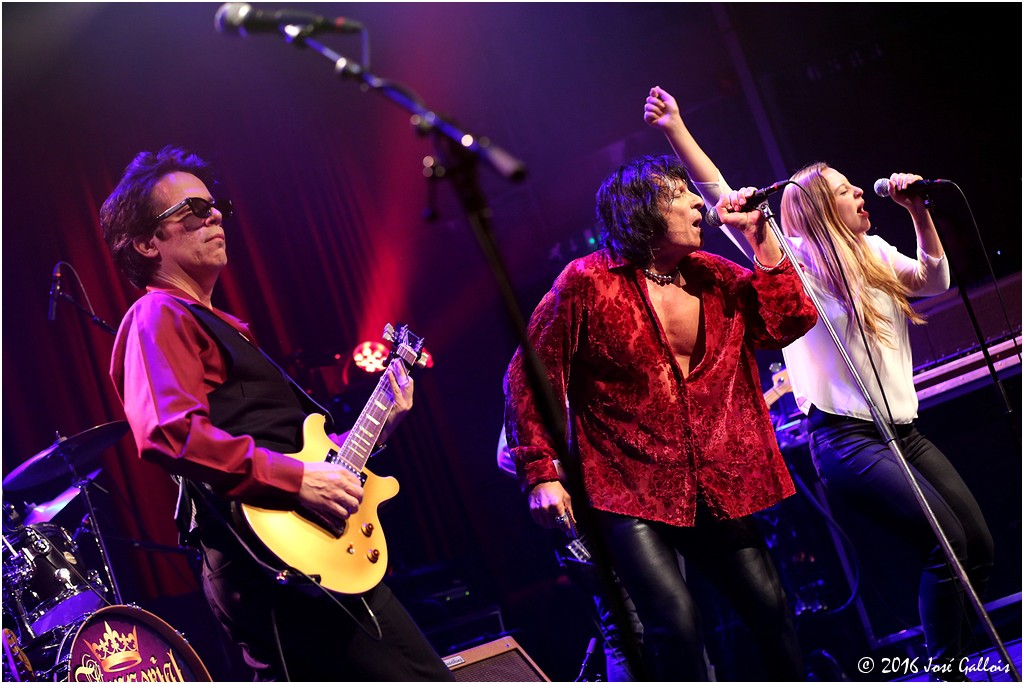 23:55 – 01:15 uur: Doghouse Sam Blues Revue feat. Stef Paglia (BE) – Een uitgesproken vier-mans band samengesteld uit El Fish, Les Générals Jack, Rhythm Bombs, Doghouse Sam en Stef Paglia. Laat u voor een muzikaal hoogtepunt verleiden door het oeuvre van o.a. Slim Harpo en Howlin' Wolf.
Kaarten on-line verkrijgbaar via deze link.
vr. 30 juni 2017 : VVK: € 20,00 – Kassa: € 25,00
zat. 1 juli 2017 : VVK: € 25,00 – Kassa: € 20,00
Combiticket voor beide dagen : VVK: € 40,00 – Kassa: € 48,00
Kaarten ook verkrijgbaar bij:
NEDERLAND:
Bluescafé The Duke, Maastricht (+31 (0)433-213856)
BELGIË:
Café 't Hukske – Lutselusstraat 145, Diepenbeek (+32 (0)11-757810)
't Letterke – Nieuwstraat 190, Diepenbeek (+32 (0)11-324271)
De Boekenbeer – Marktplein 22/1, Diepenbeek (+32 (0)11-242600)
CD & Vinyl Shop Pick-Up – Beringersteenweg 7a, Heusden-Zolder (+32 (0)11-451244)
Of via: ivan.jacobs530@gmail.com