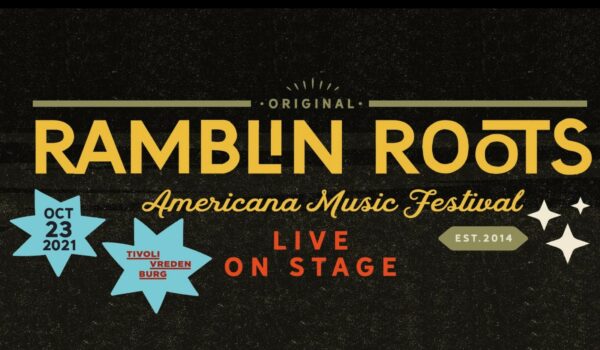 Zaterdag 23 Oktober a.s. is het weer zover! Heel TivoliVredenburg staat weer in het teken van het beste uit de wereld van de soul, americana, blues, alternative country, jazz en aanverwante muziekstijlen tijdens de zevende editie van Ramblin' Roots!
Tijdens dit jaarlijks terugkerende festival staat TivoliVredenburg in het teken van authentieke en hedendaagse soul, americana, blues, country, roots-rock en aanverwante muziekstijlen. Ramblin' Roots festival wordt georganiseerd door Rock 'n Roots en TivoliVredenburg. Ook dit jaar reist de crème de la crème uit de Americana en rootswereld weer naar Utrecht.
Met je kids naar Ramblin' Roots? Over precies 10 dagen barst het Utrechtse Americana, roots & blues festival Ramblin' Roots los met o.a. Rhiannon Giddens, Dawn Brothers, Ian Siegal's B.L.U.E.S., Austin Lucas en Jo Harman en we hebben goed nieuws voor de jeugd. Speciaal voor de kids introduceren we namelijk 'jeugdtickets'. Voor maar € 5,- kun je je kroost meenemen naar Ramblin' Roots en hen op deze manier de liefde voor americana & roots en bluesmuziek op een laagdrempelige manier overdragen!
Helaas hebben er een tweetal acts hun optredens op het Ramblin' Roots moeten cancelen en wel Spencer Albee en The Ghost Of Paul Revere.
Naast de al eerder genoemde artiesten die TBA? voor u uitlichtte in de vooraankondiging wil TBA? ook nog graag de volgende artiesten en toevoegingen aan de line-up onder uw aandacht brengen:
The Calicos, Our Man In The Field komen de line-up versterken alsook de geweldige bluesy Jo Harman zal met toetsenist speciaal voor Ramblin' Roots overvliegen naar Nederland om in Utrecht haar opwachting te kunnen maken.
The Calicos

Het Antwerpse The Calicos overtuigden in 2018 de jury van Humo's Rock Rally met songs die stevig in de traditie van Wilco, Ryan Adams, The War On Drugs en Jonathan Wilson zijn geworteld. Afgelopen voorjaar zag hun langverwachte debuutplaat The Soft Landing het levenslicht. Negen ijzersterke nummers die zich ergens in het spectrum van melodieuze Americana (mét pedalsteel) en Indierock bevinden en waarop het zestal, ondanks hun jeugdige leeftijd, een manier hebben gevonden om al die rijke invloeden tot een warme en eigen sound om te bouwen. Beluister bijvoorbeeld single en anthem 'Nova' en je snapt meteen waarom ze met hun debuut wisten door te dringen tot de hoogste noteringen in De Afrekening van Studio Brussel en de VOX Top 30.
Our Man In The Field

Our Man In The Field is de nom de plume van troubadour Alexander Ellis. De Londenaar maakt steengoede en ambachtelijke Americana waar vooral zijn typerende hese stem in de lijn van Dylan Leblanc en Ray LaMontagne en een fijne dosis pedalsteel opvallen. Niet voor niets werd zijn debuutplaat – 'The Company of Strangers' (2020) – een verzameling verhalen over zijn omzwervingen over de wereld, bejubeld internationaal ontvangen en leverde het hem vergelijkingen op met een jonge Neil Young of Nick Drake. Een grote Americana-meneer in spe!
Jo Harman

Met haar debuutalbum Dirt On My Tongue (2013) veroverde Jo Harman niet alleen de harten van bluesfans, maar ook die van jazz, soul, gospel en country. De veelzijdige Britse is van het soort rootsy zangeressen dat het traditioneel goed doet in Nederland zoals Beth Hart en Dana Fuchs bijvoorbeeld. Harman is uit hetzelfde hout gesneden, hooguit wat meer sophisticated met haar steengoede, lekker in het gehoor liggende blue-eyed soul liedjes.
Download HIER het tijdschema.
Praktische informatie:
Wanneer: Zaterdag 23 oktober 2021
Waar: TivoliVredenburg – Utrecht
Deuren Open: 15:00 uur
Aanvang: 15:15 uur
Tickets? : € 42,50 (klik HIER)