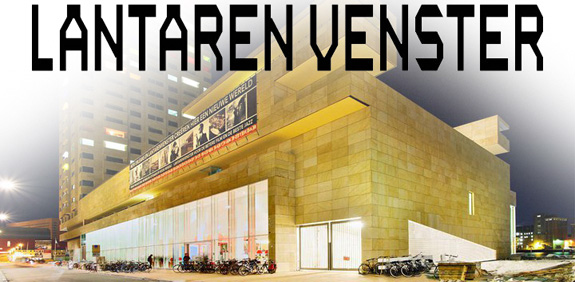 Op 23 maart a.s. vindt in het LantarenVenster Theater, een samenwerking met St. Betuws Blues & Jazz,  de 29e editie van plaats van An Evening With The Blues. Na tweeëntwintig keer in Tiel, nu alweer voor de zevende keer in Rotterdam.
De optredende artiesten zijn dit jaar Joey Gilmore, Guy King, Michelle David & The Gospel Sessions.
JOEY GILMORE

Als je na een paar noten op de gitaar en met een warme soulvolle stem je publiek direct weet te raken, dan ben je uit het beste blueshout gesneden. In 2018 deed Joey Gilmore (71) dit tijdens het Bluezy Blues festival en daarmee was het een uitgemaakte zaak dat hij op deze editie van An Evening With The Blues zou moeten optreden. Joey werd in Ocala, Florida geboren en als zoveel Afro-Amerikanen lagen zijn muzikale roots in de plaatselijke kerk. Hij leerde zichzelf gitaar spelen en speelde veelal in lokale bands. In de jaren zestig verhuisde Gilmore naar het zuiden van Florida, waar hij verschillende r & b, blues en soulartiesten begeleidde. Hij deelde het podium met onder anderen James Brown, Etta James, Bobby Bland en Little Milton. Joey bracht acht albums uit onder eigen naam, waarvan Respect The Blues uit 2016 een bijzonder mooie is. Hij won de 2006 International Blues Challenge Award, de Best Blues Band 2008 Blewzzy Award en de 2015 Latin World Talent Lifetime Achievement Award. Joey wordt tijdens An Evening With The Blues begeleid door Fat Harry & The Fuzzy Licks.
GUY KING

Je zou het zijn ouders willen vragen: wat bezielde hen om hun zoon de naam Guy te geven? Gekoppeld aan de achternaam King maakte dat de jongen veroordeeld leek bluesmuzikant te worden, wat ook onvermijdelijk gebeurde. Via omwegen op andere instrumenten kwam hij op dertienjarige leeftijd bij de gitaar terecht. Op zestienjarige leeftijd toerde hij met een Israëlische zanggroep door de Verenigde Staten en belandde uiteindelijk in zijn huidige woonplaats Chicago. Daar speelde hij zes jaar in de band van Willie Kent. In 2006 besloot King een solocarrière na te streven. Dat leverde tussen 2009 en 2012 drie prachtige albums op, alvorens in 2016 in zee te gaan met het fameuze blues platenlabel Delmark. Zijn meest recente album Truth is in de eerste plaats een bluesplaat, maar met ook duidelijke jazz- en soulinvloeden. Op het Swing Wespelaar festival in België werd Guy King in 2018 uitgeroepen tot 'artiest van het jaar' door zijn loepzuivere gitaarspel en zijn prachtige warme stem.
MICHELLE DAVID & THE GOSPEL SESSIONS 

Michelle David is bezig met haar Gospel Sessions de wereld te veroveren. De in Nederland woonachtige Amerikaanse is een club- en festivalhit en bracht met haar band onlangs haar derde en tot nu toe beste album uit. Het gevolg was een uitverkocht Paradiso, Tivoli Vredenburg en Concertgebouw, waar zij in de zomer van 2018 een ode bracht aan Aretha Franklin. Toen Michelle tien maanden oud was verhuisde ze met haar moeder naar New York. Al op vierjarige leeftijd zong ze de sterren van de hemel in een gospelkoor. In de jaren tachtig volgde ze een opleiding aan de beroemde Fame school in New York en droeg ze bij aan de film Ghostbusters. In 1992 toerde ze met de musical Mama, I Want To Sing over de hele wereld. Na omzwervingen in Europa vestigde Michelle zich in 2002 in Nederland waar ze bekendheid verwierf in het trio Big, Black and Beautiful. In de tussentijd zochten de gitaristen Paul Willemsen en Onno Smit (bekend van Lefties Soul Connection en Beans & Fatback) naar de soul en zo ontmoetten zij zangeres Michelle David en leverden ze in 2015 hun eerste album af: Volume 1. De funky gospel die ze lieten horen kreeg op Volume 2 gezelschap van strijkers, percussie en een orgel zonder de echte soul te verliezen. Volume 3 kwam dit jaar uit en is door een heftige periode voor zangeres Michelle het meest persoonlijke van de drie. Verwacht een set met heerlijke blues, funky soul, jazz, afrobeat én ontroerende gospel.
Zaterdag 23 Maart, 20:00 uur
LantarenVenster
Otto Reuchlinweg 996
3072 MD Rotterdam
Kaarten à € 30,00 (excl. € 1,50 transactiekosten per ticket)
Klik hier voor kaarten
Dit is een concert met zowel zit- als staanplaatsen.
Voor de verdere info www.lantarenvenster.nl