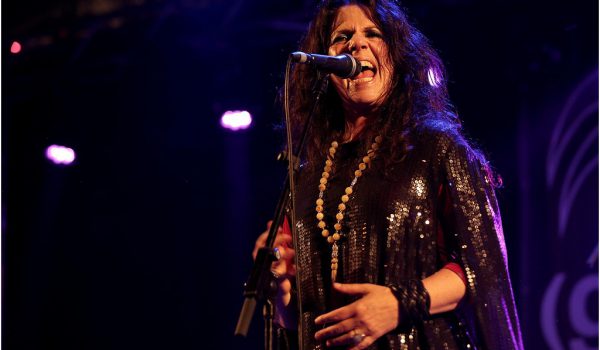 Sari Schorr, all the way from Brooklyn, wordt wel vergeleken met Janis Joplin, Beth Hart en Dana Fuchs; een ruige stem met grote uithalen en een vleugje soul wat precies bij de prachtige bluesrock muziek past die zij samen met haar band maakt en vrijdag 27 januari naar Iduna brengt!
Sari Schorr heeft in September 2016 haar debuutalbum "A force of Nature" uitgebracht en presenteert dit tijdens haar Europese tournee.

Het album werd geproduceerd door niemand minder dan Mike Vernon (producer van John Mayall en Fleetwood Mac), die voor Sari maar wat graag achter de geraniums vandaan kwam. Met de droomband Engine Room bestaande uit gitarist Innes Sibun (Robert Plant), bassist Kevin Jefferies (Roger Taylor met Jeff Back, Mike Oldfield en Steve Harley), toetsenist Anders Olinder (Glenn Hughes, PP Arnold en Peter Gabriel Sessions) en drummer Kevin O'Rourke is zij op 27 januari bij Iduna in Drachten voor een lekkere pot rauwe ladyblues.
De Noordelijke delegatie van The Blues Alone? is erbij!

Vrijdag 27 Jan 2017
Poppodium Iduna
Oliemolenstraat 16
9203 ZN Drachten
Aanvang: 20:00 uur
Tickets in de voorverkoop à € 12,00 (klik hier)
Aan de deur à € 15,00