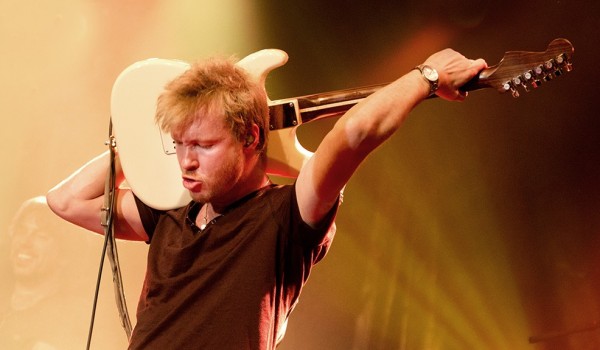 [KLIK HIER VOOR ONS VERSLAG VAN HET OPTREDEN IN DE NSJ-CLUB]
Sinds de oprichting van de North Sea Jazz Club in mei 2012 is de locatie op het terrein van de -voormalige- Westergasfabriek in Amsterdam uitgegroeid tot eén van de meest veelzijdige muziekclubs in Nederland. Naast gewoon goed eten kun je genieten van Latin tot soul, van vocaljazz tot 'modern creative' en van funk tot blues. En met name in de blues, waar Johan Derksen zijn naam aan heeft verbonden ('Lijstje van Johan') heeft de North Sea Jazz Club zich ontwikkeld tot en plek voor muzikale fijnproevers.  Zo hebben we in de afgelopen maanden weer kunnen genieten van Thorbjørn Risager & The Black Tornado, Royal Southern Brotherhood, The Paladins, Joanne Shaw Taylor en Jimmy Lafave.
Ook in de komende maanden heeft Johan weer een mooie keuze gemaakt uit het blues-aanbod. Daarbij heeft Johan ook zorgvuldig gekozen uit de veelzijdigheid die binnen het bluesgenre aanwezig is. Zo kunnen we gaan genieten van de bluesrock van Stevie Nimmo, Danny Bryant en Kenny Wayne Shepherd, maar ook van de swamp blues van Dr. John & The Nite Trippers. de soul blues van Big Daddy Wilson, de Chicago blues van Toronzo Cannon, funk en soul van Booker T.Jones of de akoestische blues van de Hertitage Blues Orchestra. Tenslotte kunnen we -in 2015- bluesgrootheden als Duke Robillard en Guy Forsyth verwachten. Wat wil een bluesliefhebber nog meer ?
Het lijstje van Johan voor de komende periode
do 30 okt 2014 – Stevie Nimmo & Danny Bryant
do 13 nov2014 – Kenny Wayne Shepherd
do 20 nov 2014 – Dr. John & The Nite Trippers
za 29 nov 2014 – Big Daddy Wilson
do 29 jan 2015 – Mike Morgan
zo 22 maart 2015– Toronzo Cannon
zo 29 maart 2015 – Duke Robillard
zo 3 mei 2015 – Heritage Blues Orchestra
vr 8 mei 2015 –  Guy Forsyth