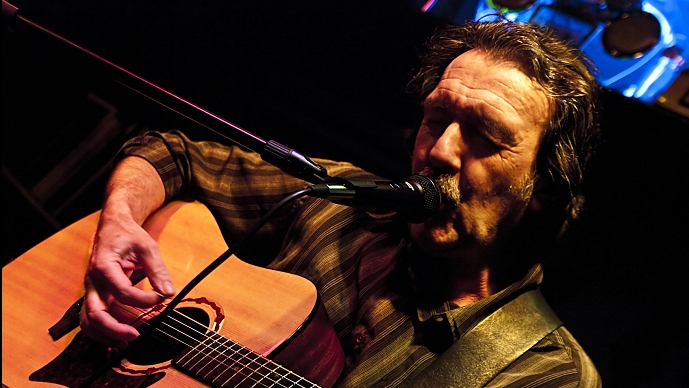 6 januari 2011, Muziekzolder, Maasdijk; Foto's en tekst: Arjan Vermeer.
Op de Muziekzolder in de Maasdijk komen elke maand een groep vrienden bij elkaar die daar willen genieten van hun favoriete muziek. Een heuse "jukejoint" in het Westland. Je moet dan ook niet vreemd opkijken als een blueslegende als Kaz Lux daar zijn opwachting maakt, vergezeld van zijn akoestische gitaar. Met als resultaat een heel gezellig avondje bluesmuziek uit de zestiger jaren. Maar -naast de oude, bekende muziek- laat Kaz niet na om zelfs een nummer van zijn nieuwe cd te spelen, met de opmerking dat ie niet zeker weet of het wel goed gaat, omdat ie dat nummer nog niet zoveel live heeft gespeeld. Als, gedurende de avond het publiek ontdekt dat Kaz aan de vooravond van zijn 63e verjaardag staat, wordt spontaan "Happy Birthday" ingezet, welke Kaz met een mooie indrukwekkende toegift retourneert. Het was weer een mooie en vooral gezellige muziekavond in de Maasdijk.
With Regards, Kazimierz Lux !!