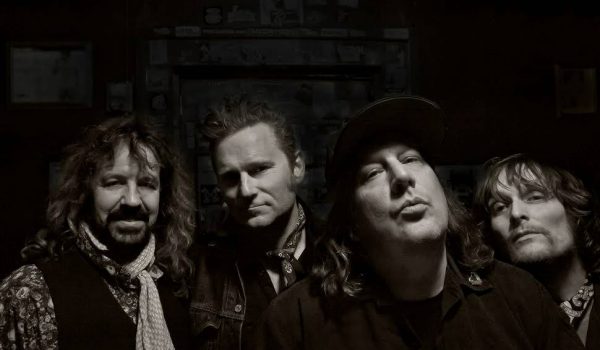 De Amerikaanse rockband Drivin' 'n Cryin' is opgericht door zanger/gitarist Kevn Kinney en bassist Tim Nielsen. De band is na meer dan vijf en twintig jaar on the road nog steeds in topvorm en inmiddels vijftien albums (!) verder. Ondanks hun lange carrière is Drivin' 'n Cryin' voor het grote publiek nog steeds een heel goed bewaard geheim. Een aanrader voor liefhebbers van Led Zeppelin, Bob Dylan, Neil Young, Johnny Cash, The Rolling Stones, Thin Lizzy en R.E.M!

De release van hun Mystery Road album met de legendarische songs Honeysuckle Blue en Straight To Hell is een turningpoint. Opvolger Fly Me Courageous zorgt voor het grootste commerciële succes van de band. In de jaren daarna toert de band met grootheden uit de rockgeschiedenis. Drivin' 'n Cryin' is de eerste band ooit die in een jaar tijd het podium deelt met Lynyrd Skynyrd, Sonic Youth én Neil Young. De band heeft in de loop der jaren een trouwe fan schare opgebouwd. Special guest tijdens deze show is Mark Bryan, bekend van Hootie & The Blowfish. Hun debuutalbum Cracked Rear View was het zestiende best verkopende album allertijden in de Verenigde Staten.
Wij van The Blues Alone? mogen 2 tickets weggeven als u het antwoord weet op de vraag:
In Welk Jaar Werd Drivin' 'n Cryin' Opgericht?  
Mail je antwoord vóór 24 oktober naar thebluesalone@gmail.com o.v.v. ticketactie Drivin' 'n Cryin'
Het voorprogramma wordt verzorgd door Rough 'n Tumble
Rough 'n Tumble is een graag geziene gast op de Nederlandse bluesrock podia. De band heeft de afgelopen jaren een grote reputatie als live-band opgebouwd. Dit verbond tussen broers Martin en Anton (zang, harmonica en gitaren) en 'rhythm twins' Rob Louwers en Rick Finck levert spetterende muziek op. Eigen werk en klassiekers van bands als The Rolling Stones en CCR wisselen elkaar live in hoog tempo af. Scheurende, groovende Rhythm & Blues en rock 'n roll met een vette bluesy sound
Alvast een voorproefje van Drivin' 'n Cryin'?

Datum: zondag 30 Okt 2016 in de Jupiler Zaal
Deuren open: 19:30
Aanvang : 20:30
Voorverkoop: € 22,00 (excl. servicekosten)
Dagkassa : € 26,00
Klik hier voor e-tickets