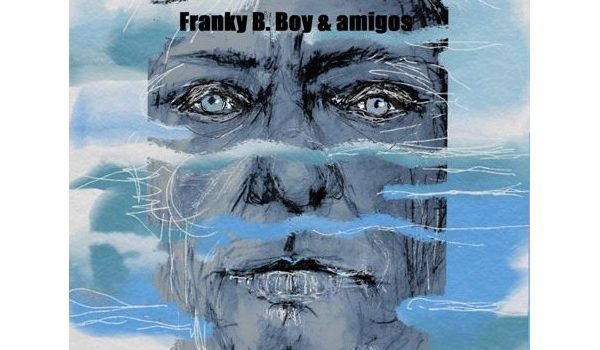 Album: COOL THEN – BLUE NOW
Artist: Frankie B. Boy & Amigos – Cool Then – Blue Now
Record Label: Eigen Beheer
Release Date: 2019
Recensie: Ton Kok
Frank van Engelen is een in Portugal wonende Nederlander, die vooral in zijn huidige thuisland omtreedt, maar af en toe ook een uitstapje maakt naar Nederland om daar met vrienden op te treden. Vanaf 20 april a.s. is hij weer in Nederland te zien en te horen en later dit jaar staat er ook nog een toertje door het Verenigd Koningrijk op stapel.
In de loop der jaren heeft hij vier albums uitgebracht, waarvan de meest recente de titel 'Cool Then – Blue Now' heeft meegekregen en is opgenomen in de Pancho Bar in Den Haag. Frank heeft een paar prima muzikanten om zich heen weten te verzamen, te weten Henk Bosman (gitaar en harmonica), Paolo Grobben (bas), Chris van der Kroft (drums), Ron van Etten (slide gitaar en zang) en last but not least de winnaar van de Dutch Blues Ward winnaar Bas Kleine op harmonica. Verder is er een gastrol voor saxofonist Boris van der Lek. En dan is er Frank van Engelen alias Frankie B. Boy op gitaar en zang.
Deze live cd bevat twaalf nummers, waarvan er elf door Frank zelf geschreven zijn en daar zitten een paar sterke nummers tussen. Het album opent met 'The Dwelling Boat' en is een prima in het gehoor liggend Americana/country werkje. De nummers zijn onder te verdelen in Americana, ballads en blues.
'Lovin' Man' is een prima blues werkje waar zowel Bas Kleine als Henk Bosman op harmonica te horen zjn. Bosman levert ook prima gitaarwerk af op 'No More" terwijl Boris van der Lek fraai saxwerk aflevert op 'I Wonder'.
Het slotnummer van de CD is de enige cover, een door Toussaint McCall geschreven Rhythm & Blues slijper 'Nothing Takes The Place Of You'.
De nummers worden door Frank op een verdienstelijke en zeker integere wijze gezongen. Dit is een zeer sympathiek schijfje geworden dat zeker de nodige mensen zal verrassen.