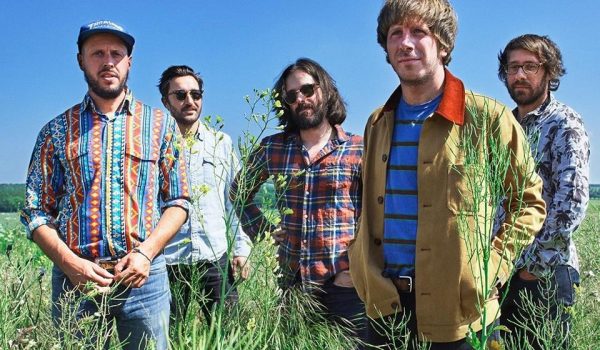 Op zaterdag 23 maart opent Club Achtung! voor het eerst haar deuren voor Treetop Flyers en The Telescopes uit de UK. Club Achtung houdt ons waakzaam en duikt met enige regelmaat op uit de diepe ondergrond om ons te verrassen met nieuwe acts, maar ook de verborgen helden uit de gevestigde indie orde worden niet vergeten.
De soulvolle countryrockers van Treetop Flyers wonnen de Glastonbury Festival Emerging Talent Competition en maakten indruk op SXSW, Ribs & Blues en Eurosonic met hun onvervalste Americana met sublieme samenzang à la Crosby, Stills, Nash & Young maar dan met een Londens rock 'n roll randje.

Sluit je ogen en je waant je op een zonovergoten roadtrip langs de West Coast van de VS. Met een nieuw album op zak wordt het tijd dat de rest van de wereld aanhaakt en kennis gaat maken met Treetop Flyers!

Voor de psych-liefhebbers met in de winkel een nieuw album van de Engelse noise en space rock helden The Telescopes. 'Exploding Head Syndrome' is alweer het elfde wapenfeit van de in 1987 opgerichte band uit Burton upon Trent. Een sterk staaltje psych en shoegaze met een vleugje dreampop.
De band van Stephen Lawrie kent de klappen van de zweep. Met albums op gerenommeerde labels als Creation Records, Fuzz Club Records en nu op Tapete Records en zelfs een heuse John Peel Session opzak mag je gerust van een aardige staat van dienst spreken. Ooit beïnvloedt door acts als The Velvet Underground en 13th Floor Elevators, maakt The Telescopes live nog steeds een ijzersterke indruk getuige het succes van hun huidige tour. Niet slecht voor een band die door het toonaangevende Engelse Melody Maker omschreven werd als 'the musical equivalent of cackling maggots spilling out through the eyeholes of the beautiful'.
Niet te missen voor liefhebbers van Spacemen 3, The Jesus and Mary Chain en The Brian Jonestown Massacre.
Datum: Zaterdag 23 maart
Deur Open: 19:00 uur
Aanvang Treetop Flyers: 20:00 uur
Aanvang The Telescopes: 21:30 uur
Tickets: € 14,50* (klik HIER voor online tickets)
* Ticketprijs inclusief servicekosten en betalingskosten
Q-Factory
Atlantisplein 1
Amsterdam