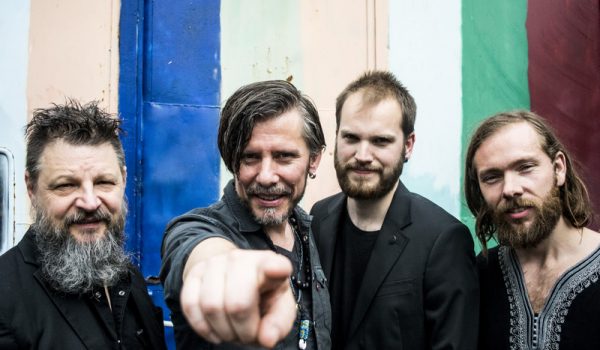 Donderdag 7 Juni a.s. zal de Antwerpse Roma als feestzaal fungeren voor het partijtje t.g.v. van het jubileum van Guy Verlinde en zijn Mighty Gators ook wel de 10/20 BIRTHDAY BASH genoemd. De Gentenaar viert dat hij alweer 20 jaar de podia in binnen-en buitenland beklimt maar ook wordt er gevierd dat Verlinde al 10 jaar de Mighty Gators als band heeft. Een speciale avond dus voor deze sympathieke bandleider en zijn begeleiders. Omdat dit niet onopgemerkt voorbij mag gaan heeft Guy Verlinde een keur aan muzikanten uitgenodigd die het heuglijke feit samen met hem vorm zullen geven. Op de gastenlijst prijken namen als Doghouse Sam, Tiny Legs Tim, Nico Duportal, Richard van Bergen, Ian Siegal en natuurlijk Ina Forsman.
Zelf zegt Guy Verlinde dat 2018 het jaar wordt van Guy Verlinde & The Mighty Gators!
Guy Verlinde zag zijn 20 jaar 'on the road' als muzikant en het 10-jarig jubileum van zijn band The Mighty Gators als een mooie reden een nieuw album op te nemen en deze dubbele Anniversary Tour op te zetten.
Guy Verlinde en zijn reeks all star guests palmen De Roma in en bundelen hun krachten voor deze eenmalig Birthday Bash.
Zes topentertainers en bluesmuzikanten op één podium met elk een grote 'bag full of blues', dit wordt gegarandeerd een fenomenale bluesnacht!
Uit de internationale bluesscene zakken Ian Siegal (UK), Ina Forsman (FI) en Nico Duportal (FR) af naar Borgerhout.

Ian Siegal stond in het verleden al een paar keer solo voor een volle Roma en is al jaren een topnaam voor bluesfanaten. Ina Forsman staat na haar doorbraak in Finland en op de European Blues Challenge al enkele jaren aan de top van de Europese blues. Nico Duportal komt uit Frankrijk en is een meester in jumpin' rhythm & blues en rock-'n-roll.
De Belgische/Nederlandse scene wordt vertegenwoordigd door Belgisch icoon Tiny Legs Tim, Belgian Blues Challenge-winnaar Doghouse Sam én topgitarist Richard van Bergen.
Na het live gedeelte dansen we de nacht in met de beste blues- en rock-'n-roll dj's van de lage landen
.
Wanneer?
07-06-2018
Waar?
De Roma, Turnhoutsebaan 327, 2140 Borgerhout (Antwerpen)
Tickets?
Voorverkoop € 16,oo
Aan de kassa € 18,00
Reserveren?
Tel:(0032) 3 2929740 óf via de website klik hier