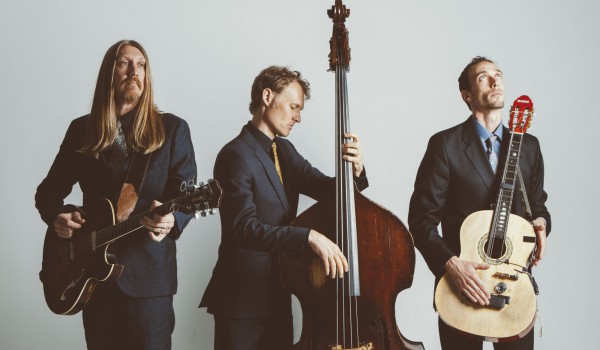 Poppodium Duycker in Hoofddorp brengen rasechte Americana, donderdag 12 Mei a.s. staan The Wood Brothers in de kleine zaal van hét poppodium van de Haarlemmermeer.
The Wood Brothers zijn Chris en Oliver Wood, sinds enkele jaren aangevuld met multi-instrumentalist Jano Rix. Sinds 2006 brengen Chris en Oliver americana muziek onder de naam The Wood Brothers. Daarvoor waren ze individueel actief (Chris als oprichter van het jazztrio Medeski Martin & Wood en Oliver als gitarist bij Tinsley Ellis).
In 2006 tekenden ze als duo bij Blue Note en dat label bracht het debuutalbum 'Ways Not To Lose' uit. In 2013 verscheen het  album 'The Muse', uitgebracht door Southern Ground Artists. Jano Rix' additionele harmonieën completeren de vocalen en ook muzikaal zorgt hij voor een frisse wind. Ook door zijn 'shuitar': een gitaar met attributen als tonijnblikjes, die daardoor mede dienst doet als percussie-instrument. 'The Muse' is geproduceerd door countrylegende Buddy Miller. Op dit moment zijn ze aan het touren met hun nieuwe album 'Paradise'.
Een voorproefje:
Podium Duycker – Kleine Zaal
Raadhuisplein 5
2132 TZ Hoofddorp
Tel: 023-5623310
Tickets: € 16,00 (vvk) – € 18,00 (aan de zaal)