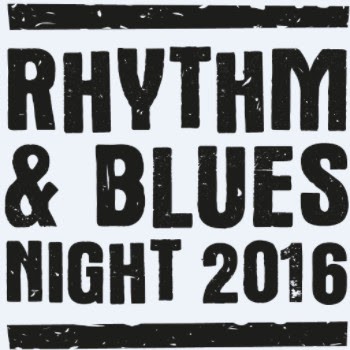 De Rhythm & Blues Night brengt al meer dan een kwart eeuw toppers uit de internationale blues, roots en Rhythm 'n' Blues onder één dak. Op zaterdag 30 april staat er weer een flink aantal (inter)nationale acts – grote namen en veelbelovende nieuwkomers – op de planken in De Oosterpoort.
De eerste zes namen – Bettye LaVette, Allen Stone, Southern Culture on the Skids, Birds Of Chicago, Cam Penner & Jon Wood, Dave McGraw & Mandy Fer zijn al even bekend en worden nu aangevuld met vijf nieuwe namen!
Phil Cook & The Guitar Heels
De Amerikaan Phil Cook is een veelzijdig muzikant met een rijke geschiedenis. Met zijn begeleidingsband (The Guitar Heels) komt hij naar Groningen! Cook is op zoek gegaan naar de wortels van de traditionele blues-, folk-, en countrymuziek. Op zijn album is te horen dat hij deze zeker gevonden heeft.
Southside Johnny & The Asbury Jukes
Southside Johnny en zijn band the Asbury Jukes spelen een doorleefde mix van rock, soul en blues. Op het nieuwe album 'Soultime!' ligt de nadruk nog altijd op de typerende – met blazers gevulde – sfeervolle en warme vintage sound, echter met een extra retro soul-twist.
Corb Lund
De Canadese muzikant Corb Lund is een 'cowboy' met een grote voorliefde voor country, western swing, rockabilly, cowboy-ballads, roots- en sixtiesrock. De voormalige Rodeoman uit Edmonton verhuisde naar Nashville om zijn muzikale loopbaan in gang te zetten. De eigenzinnige & talentvolle Corb Lund won reeds vele prijzen waaronder een 'Juno' (Canadese Grammy), 'Canadian Country Music Awards', en Roots Artist of the Year'.
Peter Mulvey
Peter Mulvey is een Amerikaanse singer-songwriter gespecialiseerd in folk, rock en indie. De multi-instrumentalist is al sinds 1990 bezig met muziek. Zijn albums werden door de pers lovend ontvangen en hij tourt nog steeds heel wat af. Peter Mulvey staat vooral bekend om zijn warme manier van liedjes zingen en om zijn mooie intense manier van gitaar spelen.
The Dead Tongues
Ryan Gustafson is een singer-songwriter die mooie liedjes maakt op de banjo en gitaar. Het is al bijna twee jaar geleden dat Gustafson zijn nummers speelde met een band. Nu is daar The Dead Tongues. De band maakt muziek in americana, folk en garage-stijl. Op 9 februari 2015 bracht de band 'Desert' uit, een album vol krachtige songs dat eindigt met een indrukwekkend psychedelish experiment.
Photocredits: Arjan Vermeer, José Gallois en Rhythm & Blues Night Pers
Wat?: Rhythm & Blues Night
Wanneer?: Zaterdag 30 april 2016 20:00 uur
Waar?: De Oosterpoort – Groningen
De Prijs?: € 39,50 (excl. € 3,10 servicekosten)
Kaartverkoop via website of aan de kassa van De Oosterpoort (Trompsingel 27) en kassa Grand Theatre (Grote Markt 35) – Groningen