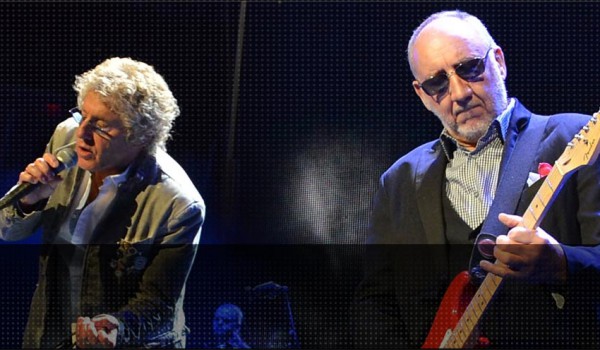 De legendarische rockband The Who staat dit jaar als headliner op het Engelse Glastonbury festival. Door deze zeer bijzondere toevoeging aan de tour heeft de band, dat dit jaar hun 50-jarig jubileum viert, wijzigingen moeten aanbrengen aan het tourschema. Het concert in Amsterdam op woensdag 1 juli 2015 is hierdoor verplaatst naar een dag later; donderdag 2 juli 2015.
Tijdens de Who Hits Fifty tour maakt de band een reis door hun muzikale carrière, van het begin met 'The High Numbers', classic albums zoals 'Who's Next', 'Tommy', 'Quadrophenia' en 'My Generation' tot aan het greatest hits album 'The Who Hits 50', dat onlangs is uitgebracht. Op deze plaat voegt de band met 'Be Lucky' een nieuwe song aan het oeuvre toe.
The Who wordt al decennia gerekend tot de grootste rockbands ter wereld. In de jaren '60 en '70 scoort het kwartet uit Londen diverse top 10 hits als 'My Generation', 'Substitute' en 'Baba O'Riley'. De band verkocht meer dan 100 miljoen albums en won elke award, waaronder Grammys, Brit Awards en Lifetime Achievement
De New Yorkse band The Last Internationale zal het voorprogramma verzorgen voor The Who in de Ziggo Dome.  Gewapend  met hun debuutalbum 'We Will Reign' uit 2014 keren zij, na een verpletterend optreden in de Melkweg vorig jaar, weer terug naar ons land. De band dat in 2013 werd opgericht door gitarist Edgey Pires en vocalist Delila Paz staat bekend om hun rauwe, sociaal bewuste songs en explosieve optredens.