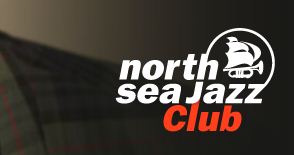 Drie talentvolle jonge vrouwen uit drie landen – Kris Berry (NL), Nina Attal (FR) en Kaki King (USA) – staan de komende maand op het podium van de North Sea Jazz Club. In de jazzclub op het Amsterdamse Westergasfabriekterrein staan niet alleen grote namen in een intieme setting maar speelt de cream of the crop van muzikaal talent.
Zangeres Kris Berry bracht
onlangs haar nieuwe single 'Always or Never' uit van haar debuutalbum 'Marbels' en raakt hiermee volgens velen dezelfde snaar als de wereldberoemde jazz-zangeres Norah Jones. Onlangs toerde Kris met haar muzikale vrienden Ruben Hein en Wouter Hamel en nu staat ze hier met haar eigen band.
Za 16 maart – Kris Berry
Aanvang: 21:00 uur (Dineren vanaf: 19:00 uur)
Staanplaats: €13,-
Zitplaats (met diner mogelijk): €16,-
Nina Attal won op zeventienjarige leeftijd maar liefst vijf awards
op het Franse blues 'Blues sur Seine'. Haar rauwe bluesy stem en stevige liedjes sloegen in als een bom. Inmiddels is Nina twintig jaar en klaar om ook de rest van de wereld te veroveren. Op donderdag 21 maart presenteert ze haar album 'Yellow 6/17' aan Nederland in de North Sea Jazz Club.
Do 21 maart – Nina Attal
Aanvang concert: 21:00 uur (Dineren vanaf: 19:00 uur)
Staanplaats : €8,-
Zitplaats (ook met diner mogelijk): €12,-
Kaki King is geen nieuwkomer maar een voorbeeld. Ze is dé vrouwelijke gitaarvirtuoos. In 2006 werd ze door muziekmagazine Rolling Stone als eerste vrouw in de geschiedenis uitgeroepen tot 'Guitar God'. Nu toert ze voor haar 6e album 'Glow' de wereld over. Kaki laat zich niet leiden door trends, maar gaat haar eigen weg met als resultaat een volledig instrumentaal album en lovende recensies uit alle windrichtingen. Ze speelde samen met o.a. Foo Fighters, Timbaland en Tegan & Sara.
Za 13 april – Kaki King
Aanvang concert: 21:00 uur (Dineren vanaf: 19:00 uur)
Staanplaats : €15,-/Zitplaats (met diner mogelijk): €20,-