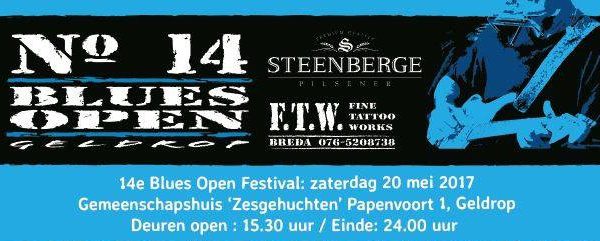 De veertiende editie van Blues Open staat weer bol van de blues en roots. Op zaterdag 20 mei staan grote namen als Lloyd Spiegel, Lurrie Bell, JW Roy & The Royal Family en Big Monti Amundson op het podium.
Zoals altijd vindt het muziekfestival plaats in Gemeenschapshuis Zesgehuchten aan de Papenvoort 1 te Geldrop.
Lloyd Spiegel (AUS)
16:30 uur – 17:30 uur

Met een achttal cd's op zijn naam, een onafgebroken tourschema en dito podiumervaring welke hij opdeed tijdens zijn 35-jarige carrière is Lloyd Spiegel uitgegroeid tot de drijvende kracht van akoestische bluesscene in Australië. In het toonaangevende Australian Guitar Magazine's stond Lloyd onlangs in een lijst van 50 Australische topgitaristen aller tijden. Niet alleen in eigen land maar ook ver daarbuiten is hij een zeer gerespecteerd muzikant getuige zijn shows door Europa en USA waarbij hij tourde mét en opende voor o.a. B.B. King, Ray Charles, Bob Dylan en Etta James. In Australië mocht Lloyd Spiegel in 2016 niet minder dan vier Blues Awards in ontvangst nemen voor Best Artiest,Best Song, Best Album en Best Producer van het Jaar.
Lurrie Bell (USA)
18:15 uur- 19:45 uur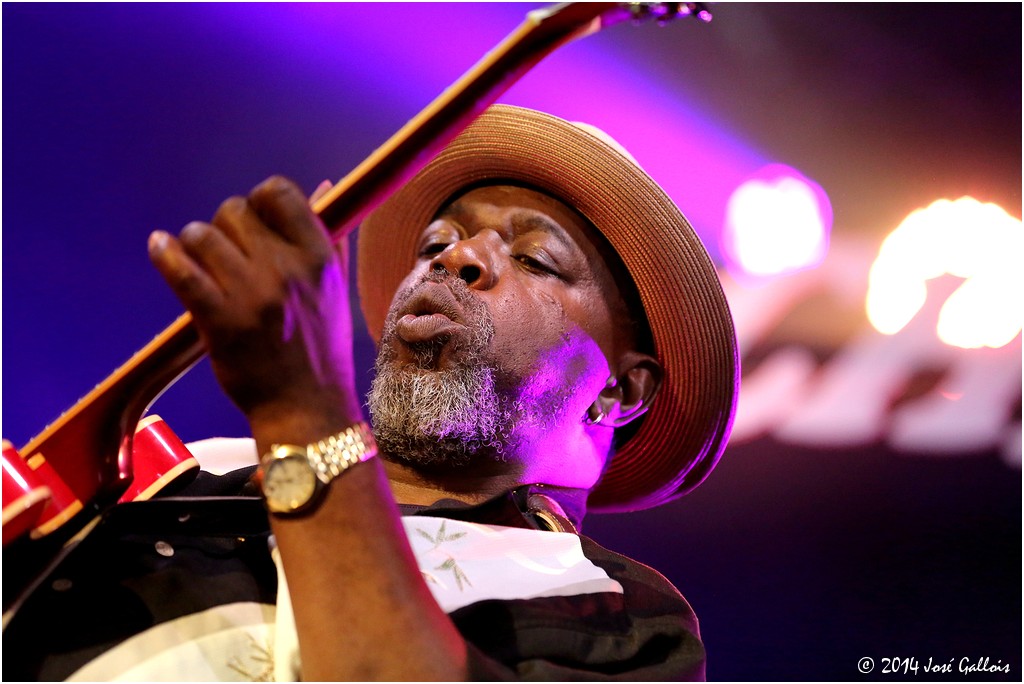 Bell speelde in zijn tienerjaren al met Chicago Blues legendes als Eddy Clearwater, Big Walter Horton en Eddie Taylor. In het midden van de 70-er jaren toerde hij 4 jaar met Koko Taylors Blues Machine. Hij maakte zijn debuut opname in 1977 op zijn vaders album 'Heartaches en Pain' en ook op Eddie C. Campbell's 'King of the Jungle'. Rond die tijd vormde hij 'The Sons of Blues' met o.a. Billy Branch op mondharmonica. Drie tracks van opnames van de band staan op de Alligator Records compilatie 'Living Chicago Blues Vol. 3' uitgebracht in 1978. In 1989 kwam zijn eerste soloalbum 'Everybody Wants To Win' uit op JSP Records. Hierna ging het wat minder goed met Bell. Zijn comeback in 1995 met het album 'Mercurial Son' werd goed ontvangen. Bell is ook te horen op 'Getting Up – Live at Buddy Guy's Legends, Rosa;s Lounge en Lurrie's Home', een cd- en dvd-release uit 2007 van Delmark, waarop hij speelt met zijn vader Carey. In 2014, won Bell een Blues Music Award voor zijn track 'Blues in my Soul', in de 'Song of the Year' categorie. In 2015, won hij een Blues Music Award in de categorie 'Traditional Blues Male Artist'.
JW Roy & The Royal Family (NL)
20:30 uur – 21:45 uur

Op zijn laatste album 'Dry Goods & Groceries' keert JW Roy met veel success terug naar zijn roots: de Americana. Op dit eerste Amerikaanse album in tien jaar brengt JW Roy de muziek waarmee hij zijn trouwe fanschare opbouwde en waarmee hij album na album lovende kritieken oogstte. Het boek dat het album vergezelt geeft aan waar JW Roy zijn inspiratie vandaan haalde; het staat vol met verhalen over fotografie en ander beeld van gekoesterde en vergeten singer-songwriters, outlaws en legendes. JW Roy wordt alom gezien als de Americana vertolker van Nederland. Tijdens de huidige concertreeks speelt hij met zijn band zijn nieuwe nummers, zijn oude hits (Sixth Street en Deeper Shades) en klassiekers uit het Americana-oeuvre. o.a. Johnny Cash, Townes van Zandt en George Jones krijgen een JW Roy vertolking. En dat alles op volle kracht in een stomende country, soul en rock 'n roll show.
Big Monti Amundson (USA/NL)
22:30 uur – 24:00 uur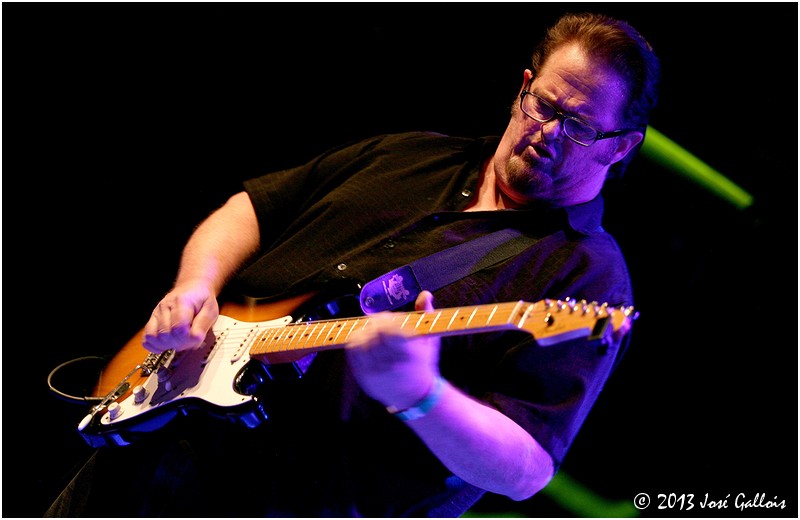 'Big' Monti Amundson is een Amerikaanse blues en rock & roll gitarist. Zijn stijl is vergeleken met die van Stevie Ray Vaughan en hoewel commercieel succes hem is uitgebleven heeft Monti een solide reputatie als live-act in de US en Europa opgebouwd. Als powertrio genaamd Monti Amundson & The Blubinos bracht hij 'The Mean Eighteen' (1991) en "I See Trouble" (1996) Daarna ging hij verder onder zijn eigen naam. Tussendoor zette hij een side project genaamd Sultans of Slide op en in 2010 kwam er een 4-CD box uit.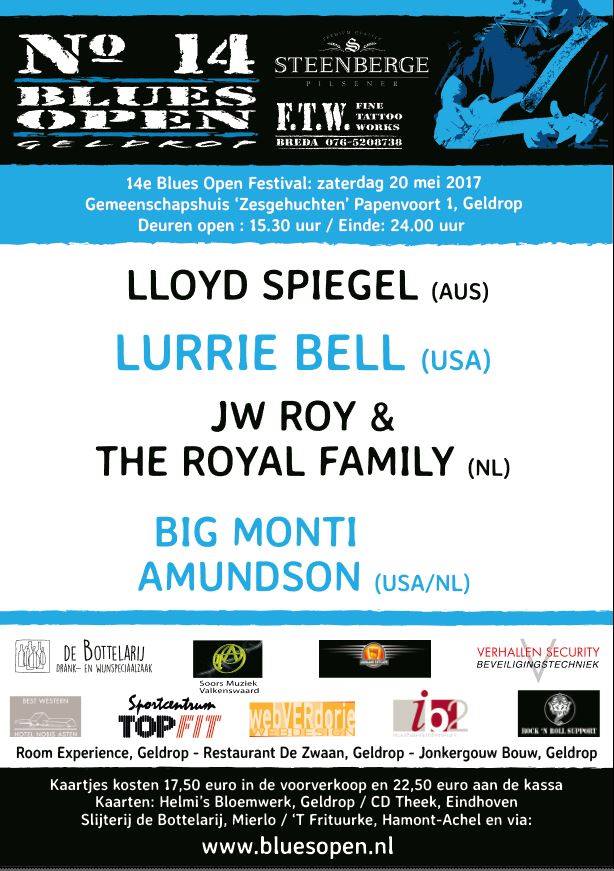 Locatie:
Gemeenschapshuis Zesgehuchten
Papenvoort 1
5663 AC Geldrop
Datum: zaterdag 20 mei 2017
Zaal open 15.30 uur
Aanvang rond 16.30 uur
Entreeprijs: € 17,50 (vvk) en € 22,50 (aan de dagkassa)
Online vvk via info@bluesopen.nl
Reguliere vvk vanaf zaterdag 11 maart op de volgende adressen:
NEDERLAND:
GELDROP: Helmi's Bloemwerk, Heuvel 13,Tel. +31 (0)40-2862532
MIERLO: Slijterij de Bottelarij, Margrietstraat 43, Tel. +31 (0)492-662083
EINDHOVEN: CD-Theek, Kleine Berg 52, Tel: +31 (0)40-2451337
BELGIE:
HAMONT-ACHEL: 'T Frituurke, Haag 22, Tel. +31 (0)11-801115